YouCut App Download – Video Maker and Editor For Android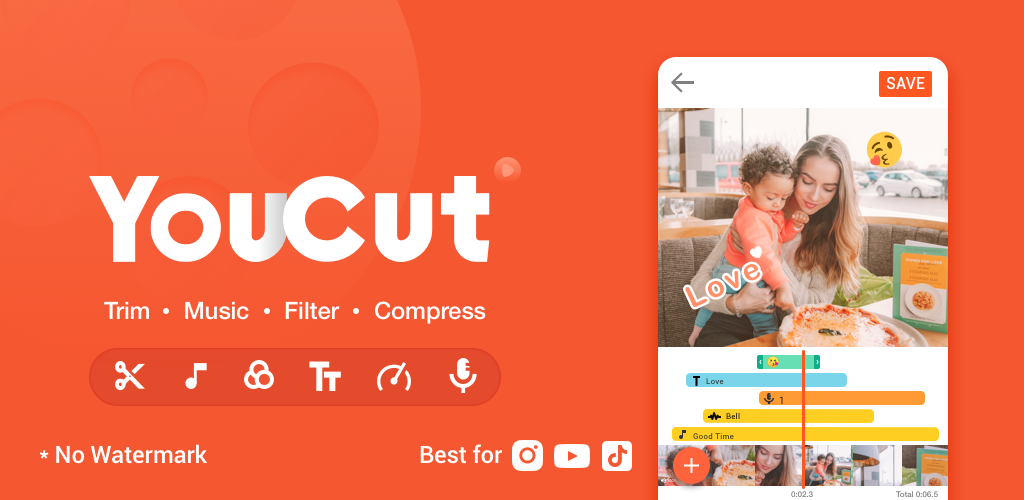 YouCut Video Editor is the king when comes to free video editors. Actually, this is only an Android Video editor not available for iOS. However, people tend to use this app on their smartphones to edit simple videos or do it professionally on the platforms like YouTube. This is genuinely free to download but even this is free this has great features that can compete with other paid Video editors on the market. If you are a beginner in video editing and don't have skills and that will not affect you to use YouCut Apk because this app is totally understandable within minutes. The user interface is very clear and tools are very straightforward to use.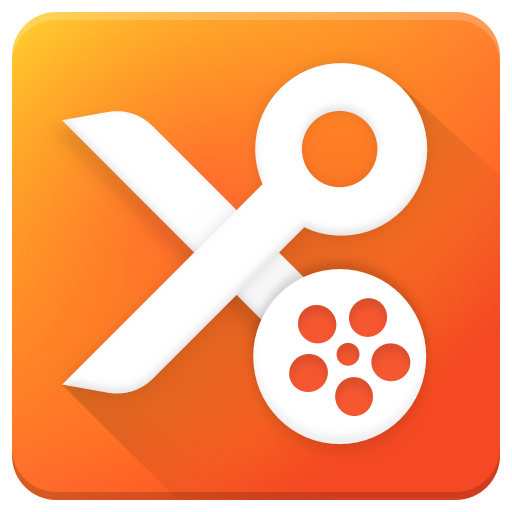 YouCut for Android
YouCut Video Maker can Cut, Trim, Join your raw videos on the device simply. Then you can create one great piece of video and save it to your device. Also, you can add special effects to the video and different transitions when two videos are combining. There are many more things that you can do and the best thing is there is no watermark on the final output. That means YouCut App is ultimately free.
How to Use YouCut App
As the first step, you must install the YouCut app on your Android device then open it.
Then you will come to the YouCut App main screen and you will see a plus mark on it. Tap on it.
Now a file manager will open so that you can select the videos that you want to work with.
After selecting them tap on the ok button which appears as a Right button.
Now you are in the Storyboard where all the magic happens,
You will see all the YouCut tools that you are going to need will appear in the toolbar which is placed above the storyboard.
Decide what you need to do with the videos and select the particular tools that are needed for the job.
After you edit the videos you need to save the final video to your device storage.
So for that tap on the Save button on the screen and select the final output quality.
You can select High quality to low quality according to your preference.
Finally, again tap on the Save button to start the saving process.
It will take a few seconds or minutes according to how long your video is and the effects on it.
After the saving process is over you will get a notification.
Another important thing is you can directly share your final video to social media platforms using the share button easily.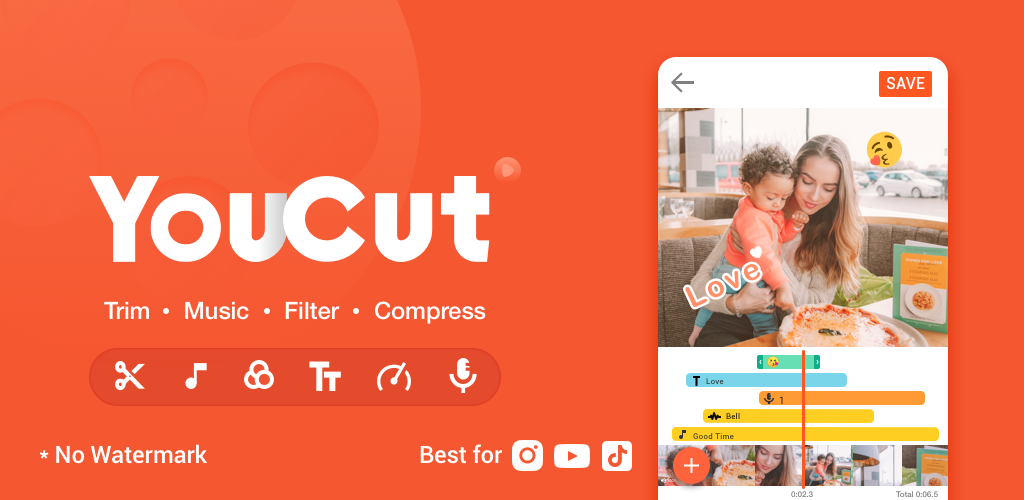 FAQ
Who is the developer?
Inshot is the developer of the YouCut app. This is a very popular Android app developer from China.
Does this app require a Flagship Smartphone?
Absolutely not. You can edit video from your Normal Android smartphone but it must have the Android 4.1 OS version. But Flagship will give a smoother editing experience.
Do I need to root my Android smartphone?
No, because YouCut Apk does not need any kind of Root permissions. This can be used as a normal Android app.
Can I download YouCut from Google Play Store?
Yes. This is a Google Playstore app. Therefore you can find this app in it.
How to download YouCut App for free?
There is nothing to do to download for free because this is free.